13 Apr

What's in Store: Home School Day 2017!

This past weekend, over 200 Boy and Girl Scouts, troop leaders, and parents gathered at the National D-Day Memorial for its annual Scout Day – a day full of educational, hands-on programs that related to World War II and D-Day, a tour of the Memorial, a chance to meet and speak with a D-Day veteran, and the opportunity to participate in a program to earn a merit badge. On May 5, 2017 from 10am – 1pm, the National D-Day Memorial will be hosting a similar day for home school children in the area.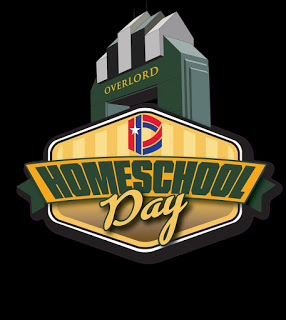 Home School Day will feature three distinct hands-on activities: Ration Recipe Round-Up, Barrage Balloon Blitz, and Envision the Invasion. Each of these rotating stations allow children to learn about the World War II home front, a special military unit on D-Day, and the essential planning process and execution of the D-Day invasion. Volunteers and interns of the Memorial facilitate each station and present a lesson, followed by the activity.
Additionally, Home School Day will include a tour of the Memorial that will inform students and families all about the planning, execution, and victory stages of the D-Day Invasion on June 6, 1944. Furthermore, children will have the opportunity to also meet a local D-Day veteran and be able to hear a first-hand account of the invasion. Home School Day is a rare opportunity for children to learn about D-Day and World War II in a hands-on and creative way. Registrations for Home School Day is open now so don't hesitate to sign up because slots will fill up fast! Visit the event pagewww.www.dday.org to find more information and to register!