Saturday, May 19, 2018 8:00am
Registration opens January 2018
Support our Armed Forces at the National D-Day Memorial by participating in a patriotic themed 5K Run/Walk and Youth Fun Run! Not only does the race begin and end at the picturesque Memorial, but a total change in elevation of 220 feet provides a unique challenge for runners of all levels to "Conquer the Hill." Participants will also have the opportunity to honor and interact with members of the Armed Forces past and present. All proceeds will benefit educational and veteran recognition programs of the National D-Day Memorial, a 501 (c)(3) non-profit organization. Individuals and teams are encouraged to sign-up and raise additional pledges to support the cause.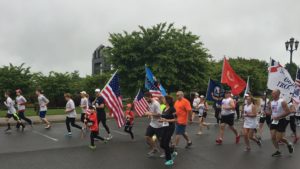 If you or your business are interested in supporting our nation's heroes by sponsoring the race, contact Maggie Mitchell at mmitchell@dday.org or (540) 586-3329 ext. 111 for more information.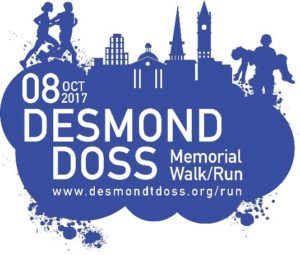 Begin preparing for the Armed Forces Day 5K by participating in another local patriotic road race, the inaugural Desmond Doss Memorial Half-Marathon and 5K in Lynchburg, Virginia on Sunday, October 8, 2017. We are honored to partner with the race to honor Medal of Honor recipient and WWII veteran, Desmond Doss, featured in the movie, "Hacksaw Ridge." We will also be on-site for race day with WWII medic artifacts and information about the Armed Forces Day 5K. Register for the Desmond Doss Memorial Half Marathon and 5K here: https://desmondtdossmemorialhalfmarathon.itsyourrace.com/register/.
View photos from past Armed Forces Day 5K races here: