Flames of Memory and Christmas in Wartime Presentation
As twilight deepens and obscures the Blue Ridge, the Memorial will honor the 4,413 men killed on D-Day.
Arranged throughout Elmon T. Gray Plaza, thousands of luminaries will shine in recognition of Overlord's fallen and in tribute to the ultimate sacrifice each made to relight the lamp of freedom.  Luminaries are sold throughout the year and will be displayed on December 14-16, 2018.
Each luminary costs $20 or 6 luminaries for $100; all gifts are tax-deductible and all proceeds benefit National D-Day Memorial operations and other programming at the Memorial. Luminaries can be purchased in honor or memory of anyone, D-Day veteran or not, and businesses or organizations are welcome to purchase quantities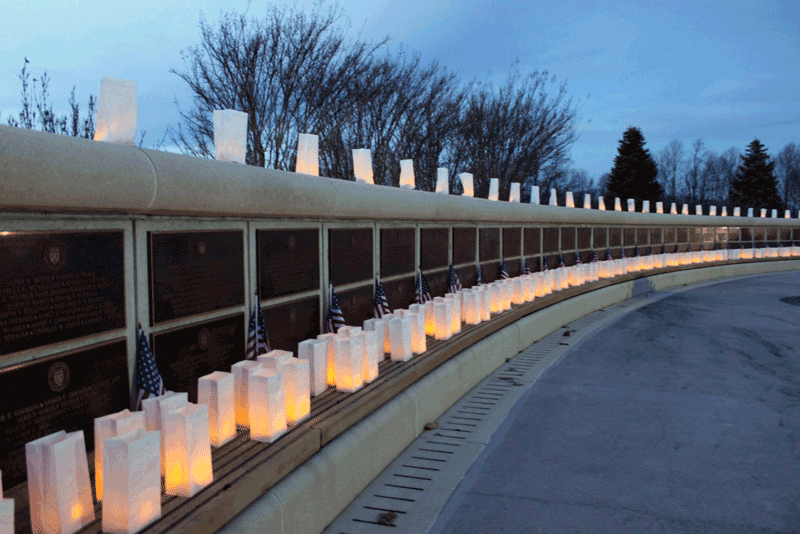 The Memorial is supported by contributions to the National D-Day Memorial Foundation a 501(c)(3) not-for profit organization.