WWII in Film Conference
Tuesday, June 5, 2018
8a.m.-6p.m. at Liberty University
Presented by the National D-Day Memorial and the Liberty University Department of History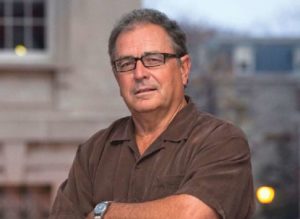 ---
Make plans to attend the World War II in Film conference at Liberty University, hosted by the National D-Day Memorial Foundation and Liberty University Department of History.  The conference will commemorate the 20th anniversary of the theatrical release of Saving Private Ryan. Acclaimed WWII author and consultant for historical ­film productions, Dr. Donald Miller of Lafayette College will be the keynote speaker. He is the author of numerous books including Masters of the Air: American Bomber Boys Who Fought the Air War Against Nazi Germany, D-Days in the Pacific, and The Story of World War II.   Miller has also worked as a historical consultant on numerous film and television productions including The Pacific, WWII in HD, The Air War, and He Has Seen War.  He is currently working with Tom Hanks and Steven Spielberg on a HBO miniseries based on his Masters of the Air.
Registration opens Winter 2018. Check back regularly for more information.
---
Call for Papers
While the conference will have a focus on World War II in Film, we welcome a wide array of papers and/or panel proposals on World War II topics and aim to create a forum for collegial discourse with scholars and students from various perspectives and academic disciplines.  Undergraduate and graduate students are encouraged to submit proposals as well. Scholars interested in presenting papers should electronically submit a title, brief abstract, and a brief vita.
Those interested in forming a panel should submit the title of the proposed panel along with each presenter's paper title, abstract, and vita.  Please include the name and vita of a chair and/or paper commenter as well. All proposals should be received no later than March 15, 2018. The conference organizers will notify of participation status by April 1, 2018.
For inquiries about the conference or to submit an individual or panel proposal, contact Dr. David L. Snead at dlsnead@liberty.edu.
---

Saving Private Ryan Screening
Tuesday, June 5, 2018 at 6:45pm
Liberty University School of Music Concert Hall
Following the conclusion of the WWII in Film conference, there will be a screening and discussion of Saving Private Ryan to commemorate the 20th anniversary of its theatrical release. The screening is free and open to the public, but tickets will be required for admission. For more information, email mmitchell@dday.org or call (540) 586-3329.
---
The conference and screening is proudly sponsored by: