WWII in Film Conference
Tuesday, June 5, 2018
8 a.m. to 6 p.m. at Liberty University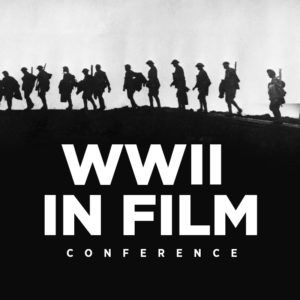 Make plans to attend the World War II in Film conference at Liberty University, hosted by the National D-Day Memorial Foundation and Liberty University Department of History.  The conference will commemorate the 20th anniversary of the theatrical release of Saving Private Ryan.
Acclaimed WWII author and consultant for historical ­film productions, Dr. Donald Miller of Lafayette College will be the keynote speaker. He is the author of numerous books including Masters of the Air: American Bomber Boys Who Fought the Air War Against Nazi Germany, D-Days in the Pacific, and The Story of World War II.   Miller has also worked as a historical consultant on numerous film and television productions including The Pacific, WWII in HD, The Air War, and He Has Seen War.  He is currently working with Tom Hanks and Steven Spielberg on an upcoming HBO miniseries based on his Masters of the Air.
In a special session we'll explore how "real-life" figures from history have to be re-interpreted into "reel-life" characters when movies are based on actual events. What if one of these figures is from your own family? George Patton Waters and Desmond Doss Jr. will discuss how their notable relatives, George Patton and Desmond Doss Sr., have been portrayed in cinematic blockbusters, including Patton and Hacksaw Ridge.
Other conference sessions will cover topics incorporating film that such as D-Day, the Pacific theater, Homefront and more. There will also be special presentations by the Virginia War Memorial and National D-Day Memorial on incorporating film into WWII curriculum and Liberty University Cinematic Arts on the process for filmmakers.