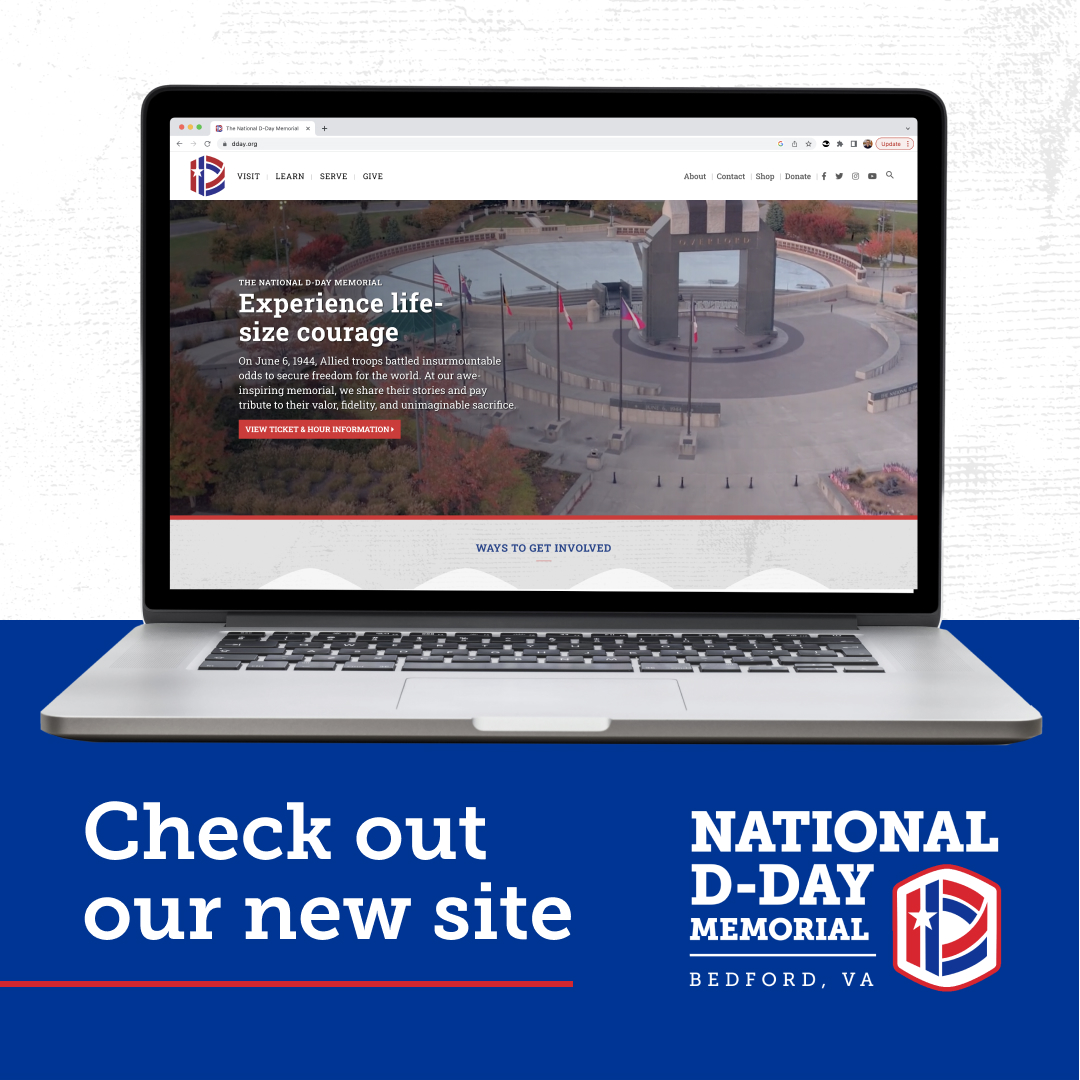 02 May

National D-Day Memorial Launches New Website

The National D-Day Memorial Foundation is proud to announce the launch of our newly re-designed website, dday.org. Designed exclusively for the Memorial by Richmond, VA advertising firm Elevation, the visually stunning website utilizes emerging technology to introduce generations to the D-Day story.

"We are very excited about the launch of our new website which has a fresh look with plenty of new additions," said April Cheek-Messier, National D-Day Memorial Foundation President & CEO. "Creating the new website allowed us to not only update our content, but to make it more accessible, efficient, mobile friendly, and much more intuitive for users. With education at the core of our mission, the website redesign is another educational tool that enhances our ability to reach people of all ages in a meaningful and engaging way."

A marketing campaign created and developed for the Memorial by Elevation more than doubled web traffic to dday.org in a single year, demonstrating the need for a modern, robust web presence. The new, user-centric site connects web visitors to the Memorial's ever-growing digital content, resources for educators and students, and ongoing research to identify the D-Day fallen.

"It has been an honor to work with the National D-Day Memorial, and to find new and impactful ways to recognize those who fought and died for our freedom on June 6, 1944," said Hunter Knierem, the Memorial's account director at Elevation. "The Memorial's new website is an important extension of the work we've done together, and a critical tool for keeping the stories of those heroic men and women alive to inspire generations to come."

The Virginia Tourism Corporation awarded the Memorial a $5,000 grant to assist with the website redesign. Future interactive media additions, a virtual aerial map of the Memorial site and 3D artifact gallery by Frameless Technologies of Reston, VA, will debut on the website later this year.