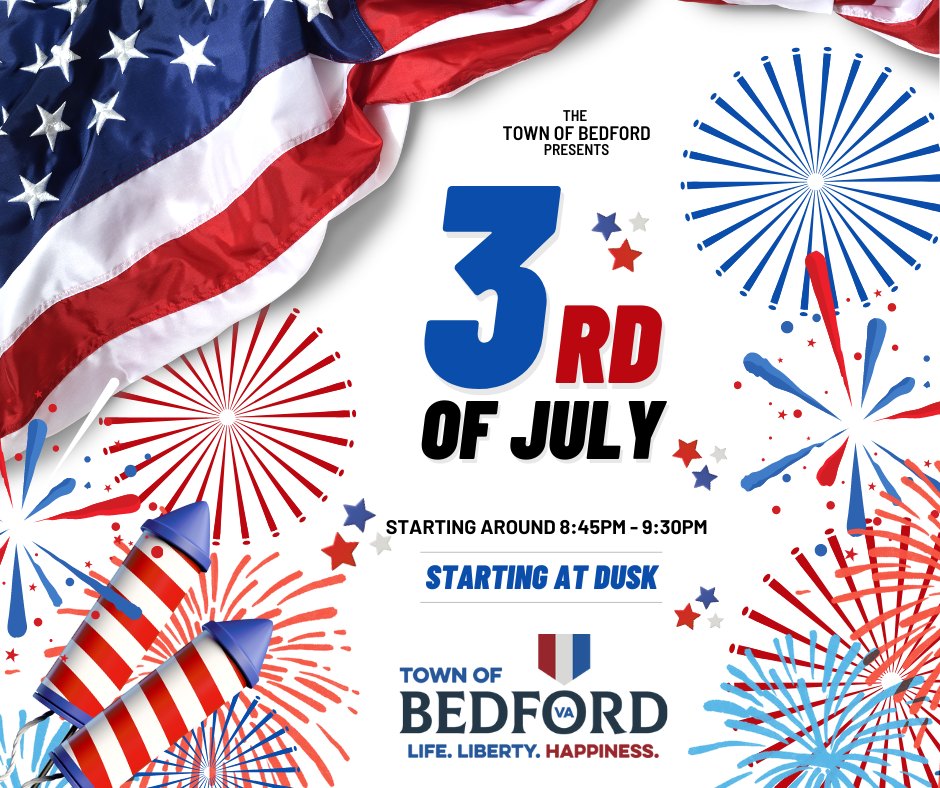 Though the Town of Bedford, VA's annual fireworks display is launched from the National D-Day Memorial grounds, the Memorial is not open for public viewing.
The Memorial closes at 5PM on Monday, July 3, 2023.
Spectators are encouraged to utilize parking areas at Liberty Lake Park (939 Burks Hill Rd.) and the Bedford Rec Field (780 Bedford Ave. Ext.) and are asked to not park along U.S. 460 and the ramps. The Bedford Area Welcome Center parking lot will be designated as handicap only vehicle parking.