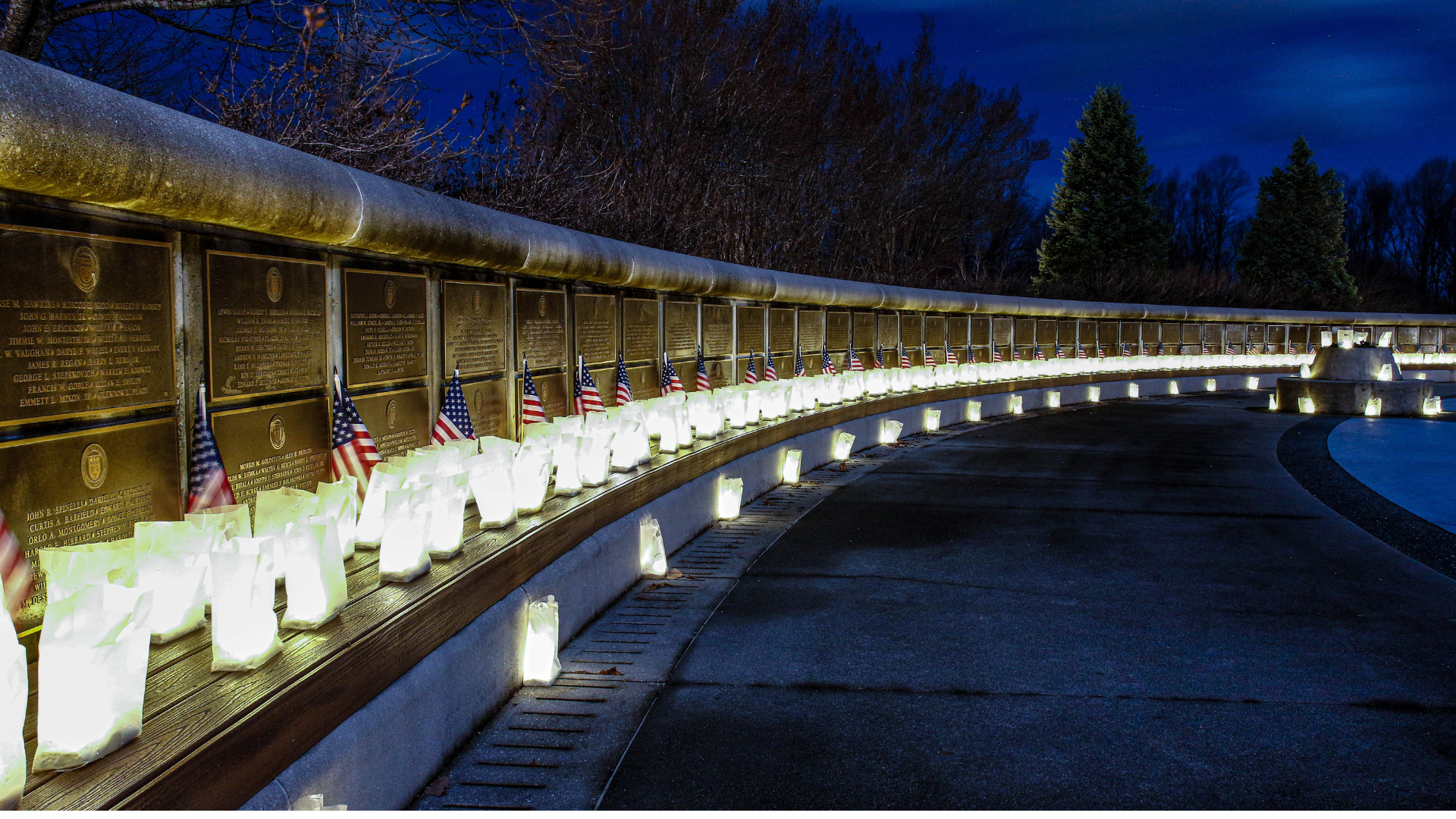 As twilight deepens and obscures the Blue Ridge Mountains, the National D-Day Memorial will once again honor the 4,415 men killed on D-Day during our annual Flames of Memory event.
Arranged throughout the Memorial's grounds, thousands of luminarias will shine in recognition of Overlord's fallen and in tribute to the ultimate sacrifice each made to relight the lamp of freedom.
Free admission. Donations welcome.
Thank you to our sponsors.