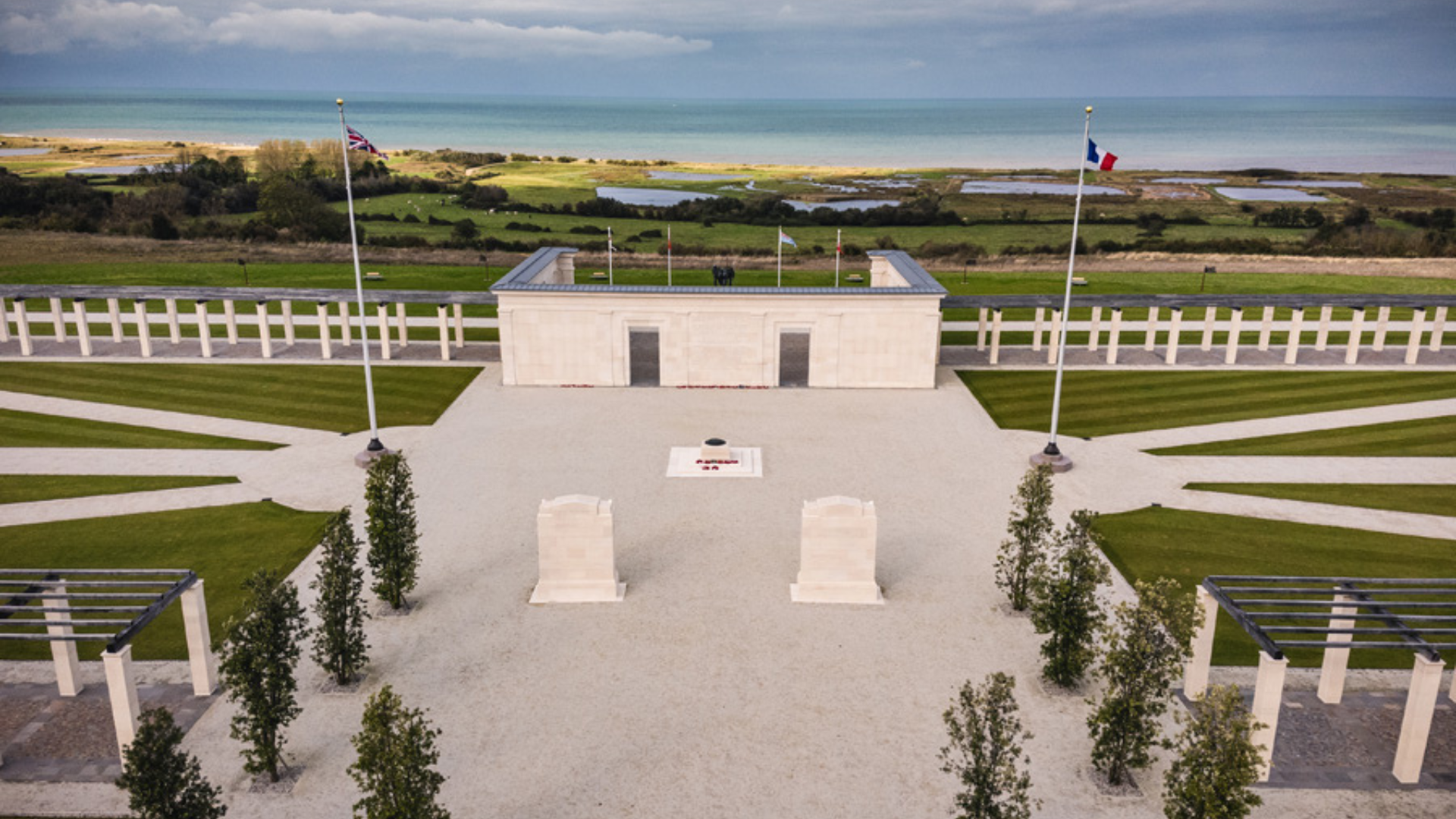 More than 75 years after the D-Day landings, there is finally a British Normandy Memorial. Commemorating 22,442 servicemembers who lost their lives serving under British command on D-Day and in the battle of Normandy, the memorial takes its place just a few miles east of the American Memorial at Omaha Beach. It overlooks the Normandy coastline where the D-Day landings took place at the beach codenamed Gold Beach.
Liam O'Connor, architect of the British Normandy Memorial, will talk about its design, inspiration, and significance. O'Connor has an international reputation for high quality buildings and landscapes in a contemporary classical idiom. He has built numerous houses, major public memorials, and cultural buildings such as an extension to the 18th Century magazine building in Hyde Park (with Zaha Hadid) and an extension to the Orangery at Kensington Palace.
He has taught at the University of Notre Dame, Indiana and on the University's Rome Program. He has been Special Adviser to the Secretary of State for the Environment in the UK and has exhibited and published widely over the course of his career. O'Connor's Normandy monument has won four awards: The Italian 'Iconic Landscape Award'; the International Property Awards 2021 for France, Europe; the Global Award for Best Public Architecture; and, most recently, the Henry Hering Medal for Art and Architecture from the American National Sculpture Society. His other major public projects include the Armed Forces Memorial and the Commonwealth Memorial Gates in London, which was a focal point during the funeral procession of HM The Queen.
O'Connor's monument projects are located within important historic contexts. They also provide multi-layered visitor experiences that invite people to reflect on the notion of sacrifice and the often-diverse community of participants who have worked together in the past to create modern political and cultural spaces. He believes that by reflecting on the debt we owe to others, we can better appreciate the lasting peace their sacrifice has created.
Admission to the National D-Day Memorial is free from 11:30am-12:30pm on May 11 for those attending the lecture.