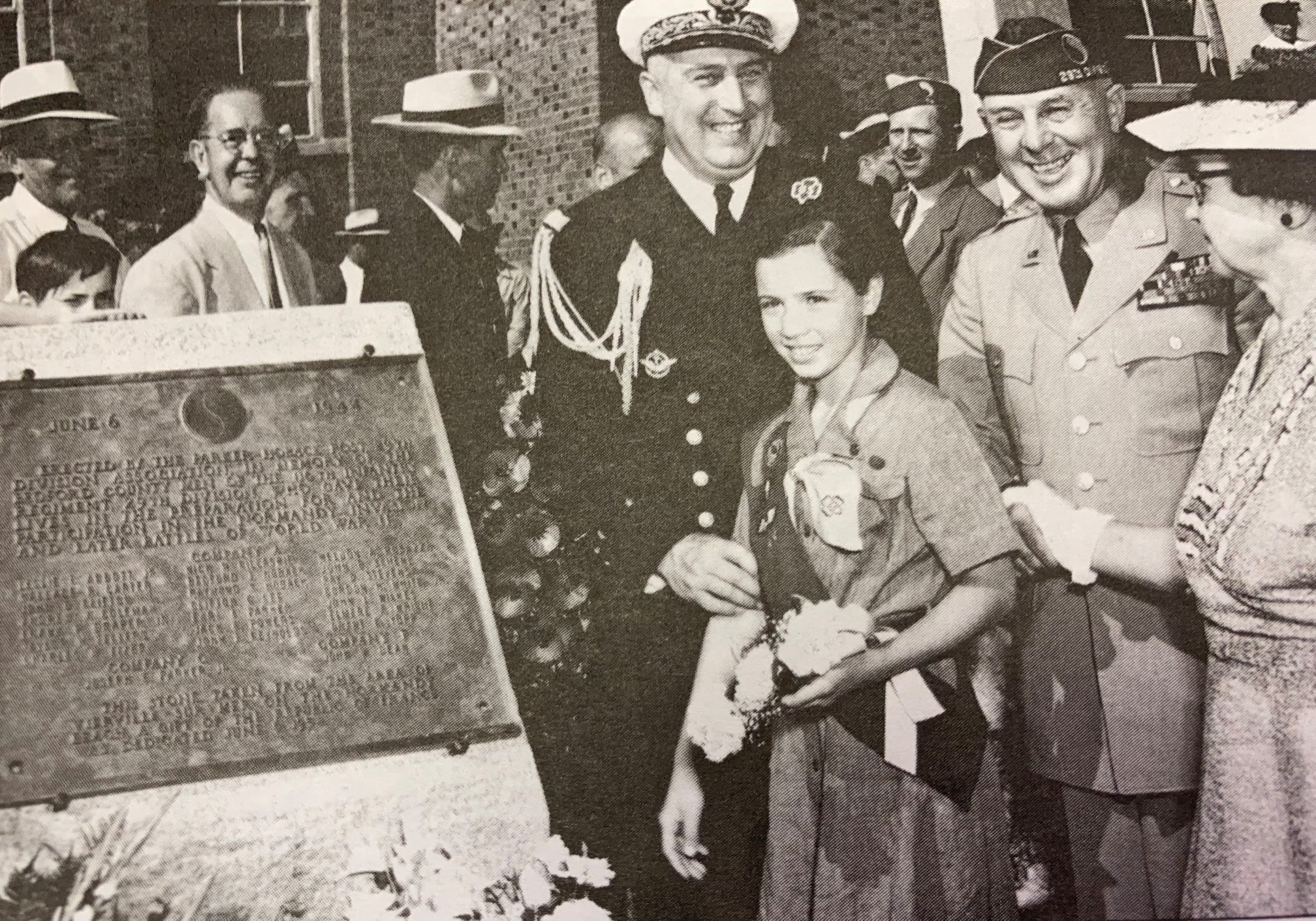 April Cheek-Messier, National D-Day Memorial President & CEO, will deliver a keynote address during the annual public remembrance of the supreme sacrifices the "Bedford Boys" made on D-Day. This commemoration takes place on the West Lawn of the Bedford County Courthouse, in front of the memorial stone.
The ceremony will culminate with the ringing of the courthouse bell 20 times, once for each "Bedford Boy" killed on D-Day. The bell will begin tolling precisely at 6:44PM (to represent June 6, 1944.) Church bells across Bedford County and communities around the globe will ring at 6:44PM local time in remembrance.
Guests are asked to bring a lawn chair.