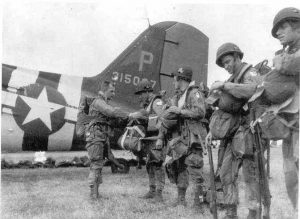 The information included here is intended to serve as a resource to classrooms and schools throughout the nation teaching about D-Day and World War II. Lesson plans and activities are designed for various grade levels, as noted within the documents.
For more information about the following lesson plans and activities, please contact the National D-Day Memorial Foundation's Education department at education@dday.org or at (540) 586-DDAY ext.111.
No part of this material may be transmitted or recorded in any form without written permission of the National D-Day Memorial Foundation. Classroom teachers may reproduce copies for classroom use only.